How to protect your rental property in Lubbock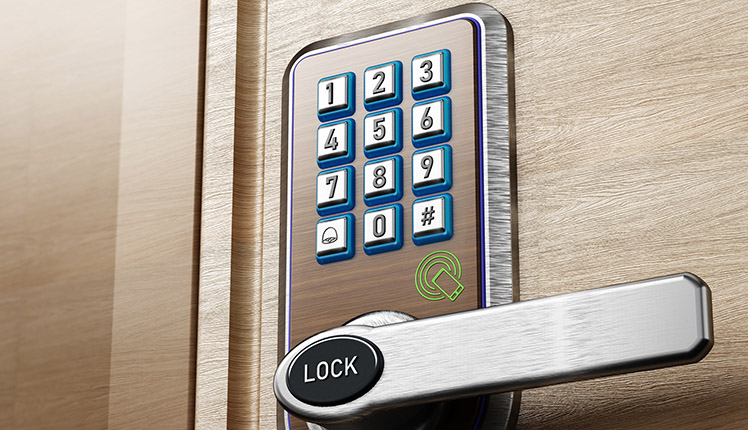 Irregardless of whether you lease out your family's cottage or you run an assortment of Airbnbs, you may find it a challenge to protect your rental properties in Lubbock. With actual keys to different occupants, it's normal to worry about vanishing items or past renters arriving unexpectantly. Not to mention, what would you do if there's a fire or flood at your rental unit while it's being leased?
From smart door locks to completely automated home security packages, here are some helpful tips on how to protect your Airbnb in Lubbock.
Don't worry about keys by switching to smart locks
When a renter moves on, they might follow your instructions and provide the keys for the ensuing occupant. Although, if someone grabbed or copied a key, they could access your place again at a later time. Certainly, you might replace your locks if a key is lost, but that takes time and money.
You'll want to install smart locks that operate along with your home security system to put these concerns at ease. You will then issue each visitor their personal code number for entry. When they check out, don't worry about a key dropoff. You can simply customize the door code to expire when they vacate the property. If past lodgers reappear and attempt to use their prior entry code on the keypad, you will be alerted with an update of the failed attempt on your smartphone.
Smart home technology makes empty properties appear occupied at all times
It's nice to think that your Lubbock rental property will be occupied, but that isn't likely to always be true. Despite this fact, you should strive to make it seem that people are present so your place isn't a potential target for thieves. Implementing a security system with home automation allows you to use smart lighting, motion detection equipment, and video cameras that make your rental seem inhabited.
Begin by scheduling your smart lights to turn on at particular times of the evening. You will also want your cell phone app to alert you if your cameras spot an unwanted guest prowling around your perimeter or approaching your primary entry. You then are able to employ the 2-way talk capability so they know you're watching or arrange for your lighting to automatically illuminate when a camera or motion sensor uncovers suspicious activity.
Protect your Lubbock rental property with 24/7 monitoring
Your renters will have more peace of mind if they feel protected against burglars, especially when Lubbock is not familiar to them. In the event a robber tries to invade your property, your security system will not only initiate the alarm siren but will also notify your 24/7 monitoring team. Regardless of your location, help will be on its way. Your monitoring specialists are capable of acting as your authorized go-between and loop you in whenever you're free.
In addition to home invasions, your monitoring center can be linked to fire alarms, water sensors, and CO detectors. It can be harrowing for your guest if flooding occurs or a fire erupts. You not only will be sent a smartphone update that a potentially dangerous event has occurred, but a representative is also able to authorize assistance while you're en route.
Request an innovative home protection plan in Lubbock
Protect your Lubbock rental with a state-of-the-art home security system. Fortunately, Vivint has popular choices like smart lights, smart entry locks, and 24-hour monitoring. Contact us today and our security specialists will help you customize a package that's perfect for your rental. Dial (806) 615-4325 or fill out the form to get started!
Communities Served Around Lubbock By Smart Security Specialists Your Local Vivint Authorized Dealer